Sustainability has become a modern prerequisite for investments in optical fibre networks. The majority of an operator's carbon emissions are classed as Scope 3 (i.e. caused by upstream and downstream activities), of which purchased goods and services account for as much as half. With fibre deployments ramping up and 5G driving massive power requirements, sustainable supply chains will be critical to control the future environmental impact of communications networks.
In response, Dura-Line has introduced MicroDucts ECO which use up to 100% reground HDPE from Dura-Line's own internal manufacturing process and are available in black or grey varieties. MicroDucts ECO are bundled to create FuturePath ECO with protective jackets and identification stripes that may use regular or reground materials. All standard MicroDuct sizes and bundle combinations are available, and all products meet stipulated parameters for regular MicroDuct products.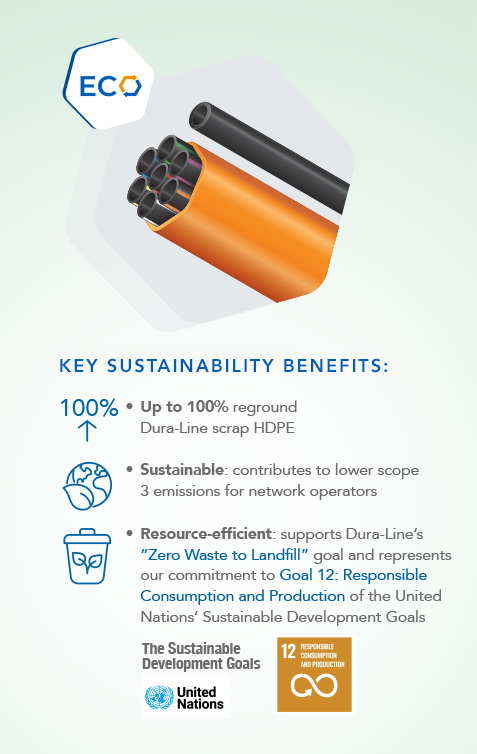 Increase sustainability in your supply chain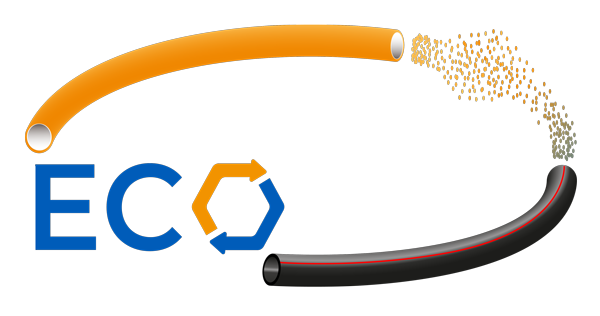 Key Technical Benefits:
Up to spec: meet stipulated parameters for regular products
Proven performance: equivalent spiralling prevention and jetting performance to regular products in key field tests
Backwards-compatible: can be installed in existing networks in combination with regular MicroDuct products
Proven process: Dura-Line has manufactured products from reground scrap for more than 15 years
MicroDucts and FuturePath ECO have been stringently tested against stipulated technical parameters for regular MicroDuct products. The results of these tests in conjunction customer installation trials have demonstrated equivalent performance to regular MicroDuct products in the field, including during duct laying and cable jetting. Network operators and installers should have confidence introducing MicroDucts and FuturePath ECO into their operations as an alternative to regular MicroDuct products.

FuturePath ECO field trial,
The Netherlands, January 2022
Questions about MicroDucts and FuturePath ECO?
Questions about MicroDucts and FuturePath ECO?