Our reliance on technology is reaching new heights every day. Ubiquitous fiber connectivity is no longer just a convenience – it's a necessity.
Across the globe, new funding from both public and private sectors is available to meet this rising demand and appetite for innovation, while new advances in infrastructure are expanding the possibilities. Organizations must act quickly to take advantage of this unique moment in time, but they can't afford to lose sight of long-term opportunities.
Download the Fiber Infrastructure White Paper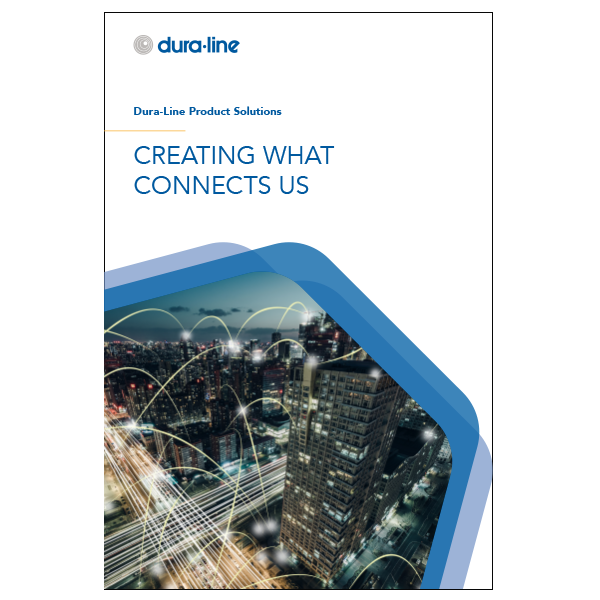 Product Solutions from Dura-Line
This brochure provides a comprehensive overview of Dura-Line products and solutions. Explore the variety of locations where conduit can deliver fiber for your network's growing demands.
Download the Product Solutions
MicroDuct Accessories Quick Guide
Dura-Line offers a complete line of MicroDuct Accessories and tools to make installations easier.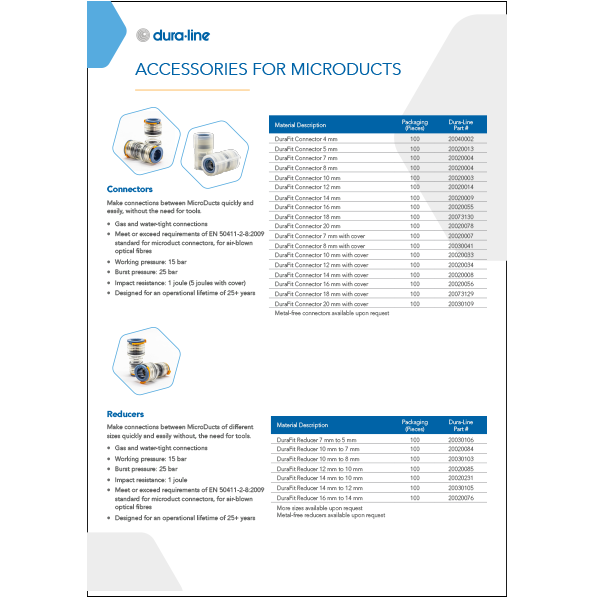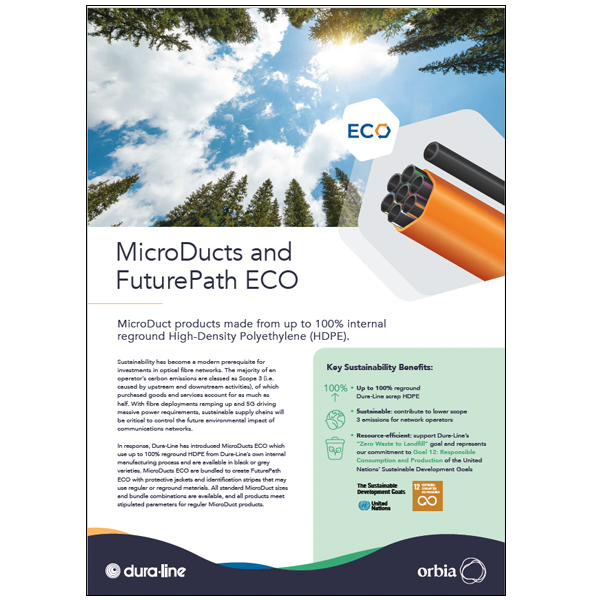 MicroDucts and FuturePath ECO Guide
MicroDuct products made from up to 100% internal reground High-Density Polyethylene (HDPE).
DuraAir Aerial MicroDuct Solution Guide
DuraAir is a MicroDuct solution for aerial FTTH installations that provides a cost-effective, time-efficient alternative to direct-buried deployments, with no need for digging.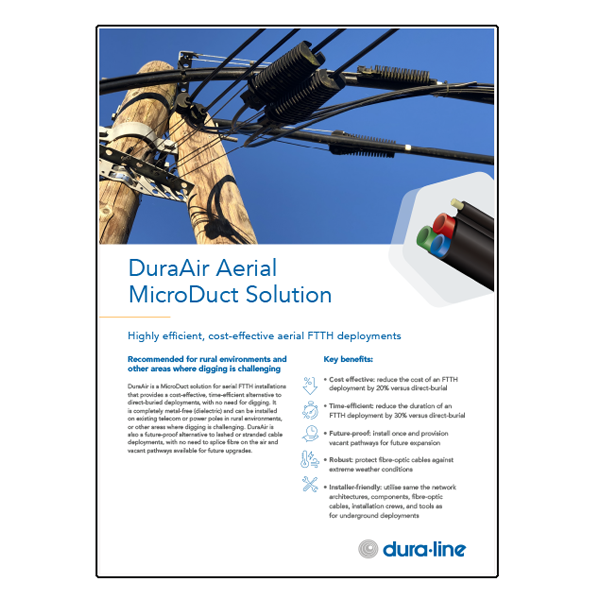 Low Smoke Halogen Free (LSHF) Guide
Dura-Line's Low Smoke Halogen Free (LSHF) range offers best-in-class fire retardance for unmatched safety and security in in-building FTTH, LAN, data center, and transport applications.