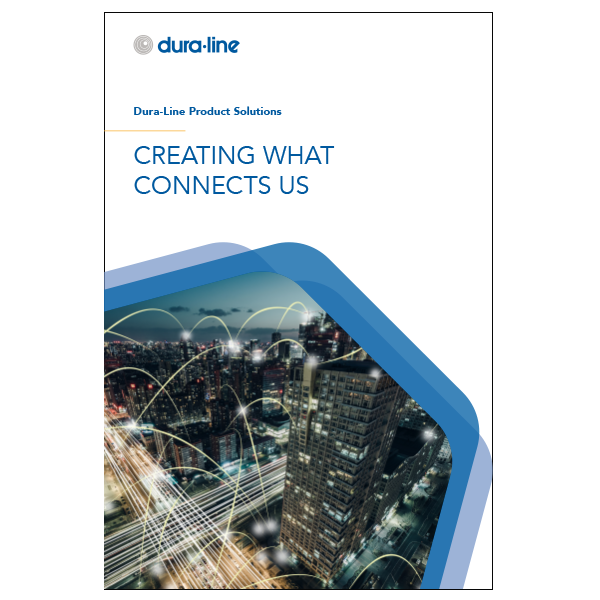 Product Solutions from Dura-Line
This brochure provides a comprehensive overview of Dura-Line products and solutions. Explore the variety of locations where conduit can deliver fiber for your network's growing demands.
Download the Product Solutions
MicroDuct Accessories Quick Guide
Dura-Line offers a complete line of MicroDuct Accessories and tools to make installations easier.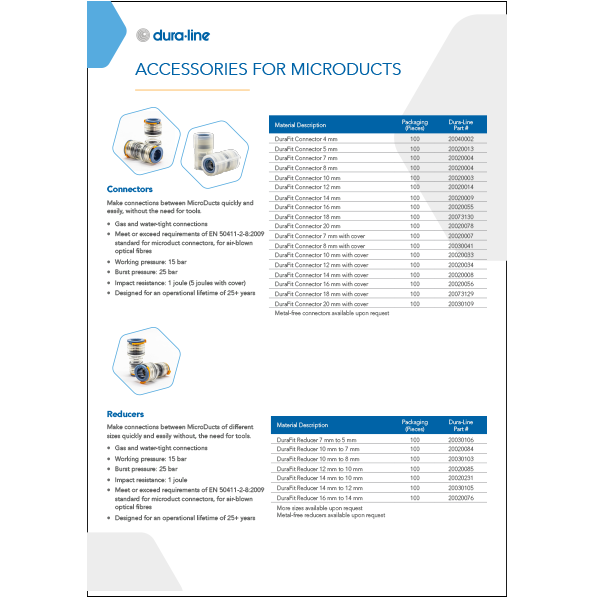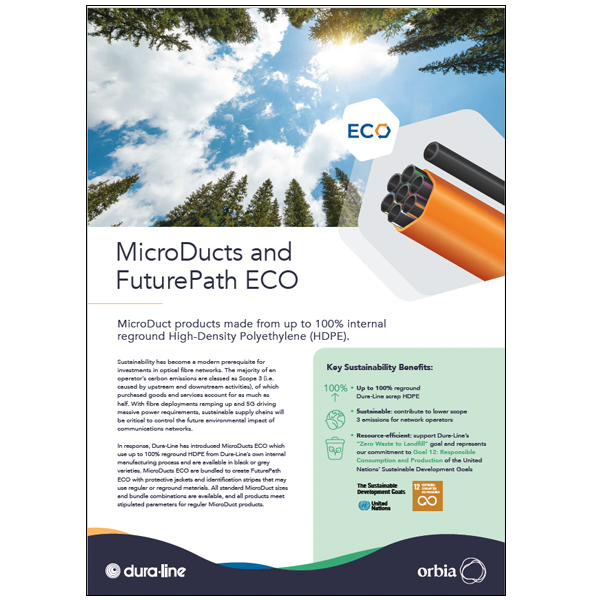 MicroDucts and FuturePath ECO Guide
MicroDuct products made from up to 100% internal reground High-Density Polyethylene (HDPE).